Inshirah Aleem was born and raised in Springfield, Massachusetts. She currently resides in Gaithersburg, Maryland. Inshirah has been writing since childhood. Poetry and prose have carried her through dark times. At the age of 15, she was diagnosed with a severe form of Bipolar Disorder. She writes to educate, inspire and challenge the stigma attached to mental illness. She is a spokeswoman for NAMI (National Alliance on Mental Illness),"In Our Own Voice", which is a program that provides a platform for individuals with mental illness to share their stories and educate people about mental illness.  Please visit her website www.inshirahaleem.com and purchase her book to learn more about her journey. Nearly twenty years post-diagnosis, she has acquired a true appreciation for life and the humility to embrace her journey. She has been courageous in attaining high academic achievements and pursuing loving, stable family relationships. For more about her story: http://bookstore.authorhouse.com/Products/SKU-000563594/She-Smiles-and-Cries.aspx
Saba A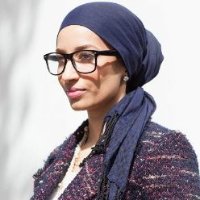 li earned her undergraduate degree in Economics from the University of California at Berkeley with a minor from the Haas School of Business. After obtaining her MBA a few years later, she worked for 10+ years in corporate America at companies such as Accenture and Safeway before resigning her day job to be home with her children full time and eventually launch her own business, Style By Design – Image Consulting. As the founder and owner, Saba specializes in style and fashion consulting, career image consulting and overall personal design. She has worked with clients from all walks of life, from NBA players to lawyers. Saba is also a fashion writer for publications such as Illume Magazine, and an avid fashion blogger, find her work at www.sbdstyle.blogspot.com & www.facebook.com/sbdimageconsulting. Follow her on instagram @sbd_style or on Twitter @stylebydsign
Archiemedes M. Aquino is a Filipino-American, naturalized American citizen for 36 years, confirmed Catholic at age 22, and converted Muslim at age 44, as of 5/3/17. He grew up in Prince George's County, Maryland, and came to Arizona in 1995 to study Industrial Design at ASU.  Masha'Allah, he found his calling and got a Bachelor of Science degree majoring in psychology instead. He earned his masters of counseling degree from Arizona State University in 2003 and worked 4 years in rural general mental health with all populations, and has been a licensed professional counselor since 2006 in the state of Arizona, with a certification from the National Board of Certified Counselors.  He has been working as a counselor for 14 years, specializing in domestic violence issues, with 10 years of experience working with primarily Native American communities.  He is familiar with generational trauma, substance abuse and addictions, ADHD, PTSD, and autism spectrum disorders.  His preferred modalities for treatment are cognitive behavioral therapy and motivational interviewing, with a humanistic approach.
Majidah Comparetta is a licensed Marriage and Family Therapist in Bellows Falls Vermont, specializing in couples, family and individual therapy for over 15 years. She is also certified in conflict resolution (specializing in working with conflict in war torn counties) from the School of International Training in Brattleboro, Vermont.  She is  a member of the Jerrahi/Halveti Order in Chestnut Ridge, New York, which is a traditional Muslim Sufi Order. She lives with her husband, Anas Coburn, in the woods of southern Vermont, where she has lived for the past 30 years. She has one surviving daughter.
Maryam Kazi has a Masters of Science in Marriage & Family Therapy from California State University at Long Beach. She is working at the Anaheim Family Justice Center providing counseling services to victims of domestic violence.  Services include individual, family, child or couples counseling.
Saba Malik is a blogger at and founder of MuslimBipolar.com. She is a teacher, life coach, and author of, "Blessed with Bipolar -The Muslim's 3-Step Support Guide to Mastering Bipolar." She lives on earth with her husband and their daughter. She loves running, reading and rainy days.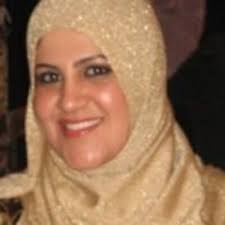 Hosai Mojaddidi is the co-founder and past editor of MH4M. She has been actively involved with the Muslim community in the San Francisco Bay Area and the southern California community for nearly 15 years. Working for several non-profit organizations in various capacities as well as a Qur'an teacher and lecturer over the years has afforded her the wonderful opportunity to meet thousands of Muslims from different backgrounds and in the process develop many deep and lasting relationships both personally and professionally.  She has also been able to gauge the mental health issues of the larger community firsthand by serving as a private mediator, advisor, and mentor to many. She co-founded MH4M with Dr. Nafisa Sekandari because she is passionate about providing a unique and tailored approach to mental health support and recognizes the desperate need for such a service in the Muslim community.
Zahra Murtaza is a fourth year undergraduate student at the University of California, Berkeley studying Psychology and Political Economy with a minor in Global Poverty and Practice.  She aspires to become a psychologist that can serve the needs of the community with a strong background in Islamic/Quranic studies and Psychology to bring relevant solutions to all people. Zahra is involved with local grassroots efforts such as halaqas/youth groups and teaching Sunday School.  She is a co-founder and writer of MuslimahSource.org which seeks to "educate, support and guide" Muslim women worldwide and is training to be a crisis hot-line counselor for women facing domestic abuse and assault. She likes to hike, bake and do henna art in her free time.
Saba Naz is a blogger at and founder of www.muslimbipolar.com. She is a teacher, life coach and author of the ebook, "The Muslim's Five-Step Guide to Mastering Bipolar" which can be purchased here: (http://www.amazon.com/dp/B00XTCAH0Y). Talk to her at info@muslimbipolar.com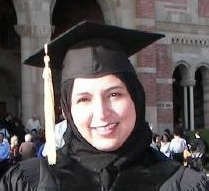 Parisa  S. Popalzai, Ph.D. is an education consultant and author.  She earned her BS in Management Science at UC San Diego with highest honors, her MBA from the UCLA Anderson School of Management, and her PhD from the UCLA Center of Near East Studies with a focus on Islamic Studies, public policy and education.  She helped with the development of the non-profit organization called Los Angeles Universal Preschool (LAUP) and worked on the California statewide initiatives for preschool education.   She was a principal of a large Islamic school in Southern California, helped start a university in Jalalabad, Afghanistan and a school for disabled children in Kabul, Afghanistan.
Omar Sallam holds a Bachelor of Professional Arts in Human Services from Athabasca University. He currently is a Masters of Theological Studies student, with a focus on pastoral care, in Huron College in London, ON.
Karim Serageldin has a Masters in Psychology and is the founder of Noor Human Consulting with years of experience working with the Muslim Community. His practice is dedicated to bring awareness and solutions for today's world through holistic coaching and education from a paradigm of psychology, science and spirituality. Noor Human Consulting facilitates workshops and specializes working with individuals, relationships, and families. Find more about Noor Human Consulting at http://www.noorhumanconsulting.com .
Tasniya Sultana completed her AMI Montessori training in May 2015 and is a certified lower and upper Montessori elementary teacher. She also graduated with her Masters in Education in September 2015. Tasniya will start working as an elementary Montessori teacher in the fall at an Islamic Montessori school. She recently opened up her first business on Etsy called Fountain of Barakah. (www.etsy.com/shop/fountainofbarakah where sells Quranic Arabic materials such as vocabulary 3 part Montessori cards, prophetic magnets, and timelines of the Prophet, to help both children and adults learn Quranic Arabic vocabulary.

Salmaan Toor is a clinical psychologist practicing in Knoxville, Tennessee. He works with children, teens, individuals, couples, and families to improve their everyday lives and mental health. You can learn more about him and read his blog that focuses on mental health, parenting, and psychological illnesses at http://www.tfcknoxville.com/psychology-blog. You can follow him on twitter @SalmaanToor
If you would like to become a guest contributor, contact us!
Save
Save
Save
Save
Save
Save
Save
Save
Save
Save
Save