When the Prophet Cares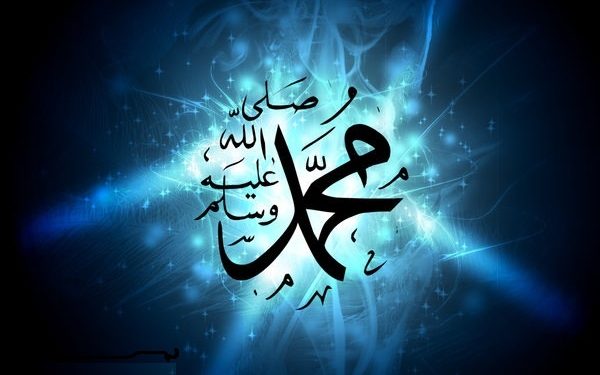 Guest Post:  Omar Sallam
"Those who show mercy will be shown mercy by the Most Merciful." Mercy is a Divine attribute of God, the aim of the Prophetic role, and a virtue brought forward every time a reader reads the Message of Islam – the Qur'an.
If we wish for more mercy for ourselves and others then it's good to re-visit the merciful and caring role the Prophet peace be upon him played with his community. Let's journey through moments from his life to immerse ourselves in this important domain as we link it to needed pastoral and mental health needs of our communities.
His support for those trying to rebound
Seekers of change often are gripped by fear, doubt, and hesitancy. As well as other limiting feelings. How did the Prophet help people needy of change to embark on their courageous journey? The story of Ka'b (May Allah be pleased with him) sheds some light. Ka'b stayed behind on the campaign of Tabuk and didn't join the Prophet peace be upon him until it was too late.
With no barriers or excuses he expressed his state as, "I was never stronger or richer than when I stayed behind." Ka'b went up to the Prophet and describes: "I went to him and when I greeted him he gave a smile of an angry person" Although angry, the Prophet invited him closed… "Come here"
After Ka'b drew near he was asked "What made you stay behind? Had you not purchased your riding animal?" Ka'b chose not to lie and explained his situation honestly, which the Prophet confirmed by saying "As for him he said the truth."
Fifty days later, when Ka'b went back after his repentance was accepted by the Qur'an,his meeting with the Prophet this time was very special. "When I went to greet him his face was radiating with happiness…" and the Prophet said to him "Rejoice for the best day you have come across ever since your mother gave you birth." Ka'b and the rest of the companions knew the Prophet's happiness because "… when the face of the Messenger of Allah would light up it would become like a piece of the moon…"
What can we learn from the story above for community care?
● Offering a welcoming dignified space for people regardless of mistakes
● Respecting people while balancing accountability by upholding well mannered communication
● Celebrating the achievements and growth of individuals
People embarking on change are in dire need of communication that conveys validation, support, and empathy, which are essential to help them through their journey. They are in need for someone who can be there with them while changing and someone who will be with them to celebrate the change.
With other caregivers, leaders, and preachers
It is perfectly understood that care is given to those who need it, but should it be withheld from those who seem well off and successful? Moath ibn Jabal was one of the leading scholars at his time. He led prayers, knew jurisprudence, and was sent as a teacher to teach, support, and provide care to other tribes. How would the Prophet deal with him?
"One day the Prophet took me by the hand and said "O Moath I love you, so don't leave at the end of the prayer without you saying "O God help in remembering You, expressing thanks to You, and to worship You well"
What can we learn from the story above for community care?
● Giving special time for caregivers whether they are volunteers or general community members
● Expressing love to those who are close to us and not taking that for granted
● Checking in on our human assets socially and spiritually and not neglecting them in the name of "delegation", "trust", or "our lifestyle is busy"
● Having direct personal contacts with community members cyclically to detox from social media and cell phone communication
The Prophet spent much of his time with his most devoted companions, defended them, and praised them greatly. Perhaps his greatest care was special one-on-one interactions like in the story of Moath. Such gestures of appreciation are much needed in today's individualized and isolated world. It is very important so that our caregivers, team members, volunteers, and community leaders aren't left to lead a lonely life, while serving and sacrificing for others.
Nothing is small with a big heart
Muslims were returning to Madina one day and, while all the riders moved onwards, Jabir lagged behind because his camel was weak and slow. The Prophet peace be upon him, sensing this, took his time to allow Jabir to catch up with him. Upon seeing him, he asked, "What is wrong Jabir?" to which Jabir replied, "My camel is slowing me down."
Seeing that Jabir was sad, the Prophet told him to "make it kneel" and asked him to give him a stick to poke the animal then he said, "Now ride." To Jabir's astonishment, the previously slow camel sped up to a degree that it was competing to ride past the Prophet's camel!
What can we learn from the story above for community care?
● Being sensitive to notice and learn the challenges of people
● Following up on the seemingly mundane issues as well as the spiritual issues
● Empowering people through the spirit of service and presence
● Supporting individuals that are suffering or disadvantaged and reviving the Prophetic value that real community success comes through the doors of the weak
Often we want to encourage people to help community members more. But how will this be possible if we don't even know what the problems are and who has them? Yes, there are those who might not be noticed, who hide their problems, or those who have barriers from moving forward for whatever reason in life. They are probably a large number, who like Jabir might be suffering quietly.
A Final Word
Making time for people and consciously forming humane relationships is of paramount importance. When Muslims live in an age where mental health numbers are on the rise, where "unmosqued" is a real phenomenon, or corporate-centric or culturally-exclusive ways of running community work is common, this will all contribute to making community and modern life difficult. Knowing this, it is now time to revive basic meanings of care again.
Reviving such meanings points to the establishment and support for the venues of pastoral care, counseling, and congregation/community focused leadership.We need to also support individuals and youth who embark on such fields. Why? These fields and services don't only assist us on the journey of life, but ultimately connect us to the Prophet's caring example, which ultimately connects us to God's supreme Care.
Omar Sallam holds a Bachelor of Professional Arts in Human Services from Athabasca University. He currently is a Masters of Theological Studies student, with a focus on pastoral care, in Huron College in London, ON.
Save