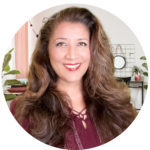 Dr. Nafisa Sekandari is a licensed clinical psychologist, award winning author, lecturer, and online trainer.  She specializes in anxiety based disorders and focuses on an integrative and holistic approach to treatment.
Dr. Sekandari is the director and founder of Mental Health 4 Muslims.com.  She is currently licensed and practicing in California and Arizona.
Dr. Sekandari started MH4M with Sister Hosai Mojaddidi with the hopes of providing information about mental health issues that is both clinically supported and Islamically sound. She works with a wide variety of Muslims from different backgrounds and knows firsthand how important such a service is to our community.
Since 2004, Dr. Sekandari has been working with Muslims to better understand mental illness while encouraging them to seek therapeutic services for their illness.
Dr. Sekandari has also been training non-Muslim Health and Human Services providers to provide culturally competent services to the Muslim community.  Given the rise of  Islamophobia towards Muslims, many providers are unsure about the best practices when it comes to helping the Muslim community.
Dr. Sekandari's comprehensive course "Culturally Competent Service Delivery with Muslims" has been helping thousands of non-Muslim professionals gain a deeper understanding about the Muslim community while improving their cultural competency with the Muslim individual.
Dr. Sekandari also has an online Transform Anxiety course is the most comprehensive online training program available for treating anxiety from a holistic, medication free perspective.  In this course, you will learn all the tools necessary to manage and overcome anxiety in easy to follow steps.
To learn more about Transforming YOUR anxiety, please visit https://www.transforminganxiety.com