My First Ramadan: Week Two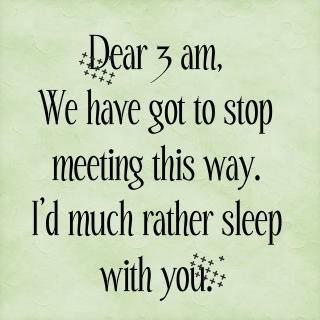 Guest Post By Archimedes Aquino
Hunger was the first week's challenge.  The new challenge for this week was sleep. I've gotten used to the cycle of the new routine with the lulls in energy at noon and three in the afternoon, but what has become more of a struggle is the accumulated sleep deprivation. I normally sleep from 10:30 pm – 5:30 am, and have done so for years. Now, because of Ramadan, I am getting up at 3 am, eating and drinking fluids for an hour, praying Fajr at around 4 am, then going back to bed until 5:30 am. During the work week, I am in bed between 10 pm – 11 pm. So, best case scenario, I'm getting 5 hours of continuous sleep before Suhoor; worst case scenario I'm getting 4 hours. Then there's the post Fajr sleep of about another 1.25 hours.  I might get another nap of 10 minutes during my lunch time, and another one when I get home from work while waiting for the sun to set and the temperature to drop low enough to walk my dog, not to mention Iftar! Sometimes I get to nap for 30 minutes to an hour, sometimes I don't get the nap because of community Iftars I am traveling to, or going to someone's house for an Iftar. My precious and comfortable routine of a set sleeping pattern has been obliterated. I feel like an elder who cat naps all the time. I yawn so often now. My days are so random, and I can fall asleep in a matter of seconds.
In taking away my routine, Ramadan is forcing me yet again to find a new way to cope with my stress. Week one took away stress eating. Week two took away the comfort and stability of my daily routine. I find myself admitting that I miss drinking alcohol, maybe because it was one of my other coping mechanisms, but I honestly miss it. There, I said it. Before studying Islam last August, I used to like micro-brew beers and single malt scotch.  Although I was not a heavy drinker, it was comforting when I wanted it. I can see how Ramadan's deprivation through fasting is a really effective way of depriving one of the many unhealthy ways of dealing with stress. I've had to clean up my diet so that I can get the most benefit and nutrition from what I consume. My patience is being worn down as my energy stores from sleep and food are getting more and more depleted.
Despite my struggle with sleep deprivation, I can feel my taqwa increasing.  Maybe it's how I look forward to doing Wudu before prayer so that I can feel the relief of water in my mouth. Or maybe it's because I'm praying with other people, as I get invited to Taraweeh, along with family and community Iftar, but I can feel my awareness of my conduct and my connection to Allah and to others becoming more intense.  That is a good feeling.
Everyone asks how my fast is going, and I tell them of my newest discoveries and challenges, which is always met with laughter and then encouragement that it will get easier.  There's this shared suffering that I'm now feeling along with my Muslim brothers and sisters, which makes me feel a stronger empathy for the suffering for humanity in general. I worry about the refugees in war torn countries more. I worry about the well-being of the people in my life. And I feel more empathy for those who seem to be suffering, whereas before I was more detached. Without my coping mechanisms, I think I am left only to face the emotional part of myself that normally gets pacified and distracted. I think I am just more open to changes and feelings because I'm just too exhausted to put up my normal amount of resistance. There is simply not enough energy in me to put up a fight. So, now I just go with the path of least resistance, which is often just acceptance of what is.
What tips would I have for my fellow converts?
Drink 4-5, 16 oz glasses of liquids from 3-4 am:  This is working well for me, along with doing so again between Iftar and bedtime.  I only feel the thirst during the final hour of the fast.
Soak chia seeds in water to  retain the water better throughout the day:  This seems to work.
Coconut water is a good hydrator that provides a good source of electrolytes. Substitute one glass of coconut water for plain water somewhere during your routine.
Break your fast with a few dates and water instead of rushing to eat.   If I didn't know this tip, I would probably be overeating. Dates are simply amazing for the pre and post fasting meals. I think that they slowly release energy throughout the day, and are a sweet and pleasant way to get some sugar going back in the system at Iftar.
Plan your day and go to bed as early as possible.  If that isn't possible because of life events, Iftar, community fund raisers, etc.., then set aside time on the weekend to try to catch up. Don't try to tough it out and trust that you'll just get through it. Missing 2 hours of your usual sleep each day catches up to you at some point. A sister recently posted on Facebook about getting into a car accident due to falling asleep at the wheel because of sleep deprivation during Ramadan.  This was proof that this sleep issue is not just for newbies like me. It's part of the process, and it needs to be taken seriously as it can become a safety risk.
Take advantage of the opportunities to be social within your community and family. Doing so has made my first Ramadan feel equally as much a time of feeling supported and connected as it has been a time of deprivation.
Archiemedes M. Aquino is a Filipino-American, naturalized American citizen for 36 years, confirmed Catholic at age 22, and converted Muslim at age 44, as of 5/3/17. He grew up in Prince George's County, Maryland, and came to Arizona in 1995 to study Industrial Design at ASU. Masha'Allah, he found his calling and got a Bachelor of Science degree majoring in psychology instead. He earned his masters of counseling degree from Arizona State University in 2003 and worked 4 years in rural general mental health with all populations, and has been a licensed professional counselor since 2006 in the state of Arizona, with a certification from the National Board of Certified Counselors. He has been working as a counselor for 14 years, specializing in domestic violence issues, with 10 years of experience working with primarily Native American communities. He is familiar with generational trauma, substance abuse and addictions, ADHD, PTSD, and autism spectrum disorders. His preferred modalities for treatment are cognitive behavioral therapy and motivational interviewing, with a humanistic approach.
Save
Save
Save
Save