Avoiding Therapy Due to Not Wanting to Take Medication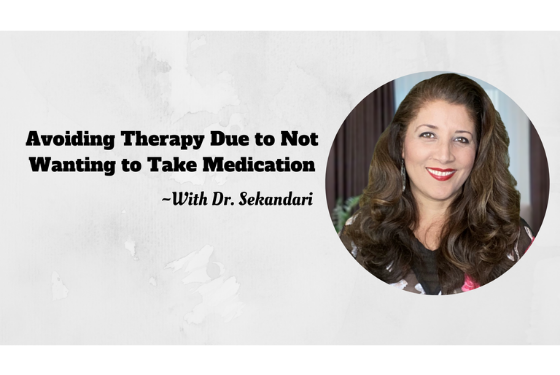 "I think the smartest thing for people to do to manage very distressing emotions is to take a medication if it helps,
but don't do only that.
You also need to train your mind".
~Daniel Goleman
Is medication….or NOT wanting to take medication…. standing in the way of treating mental illness?
In this video I discuss how medication is just one part, if any, to getting treated for mental illness.
With so many treatment options available, medication doesn't have to be part of the treatment plan.
In my work with my patients and students, I empower them to learn about all the options available and make the best decision for them.
My goal is to reduce dependency on outside sources and focus more on internal tools and abilities.
To join my 21 Day Guided Meditation Challenge, please visit transforminganxiety.com/meditate
To learn more about the online self paced course "Transform Anxiety", please visit
https://www.transforminganxiety.com/notify