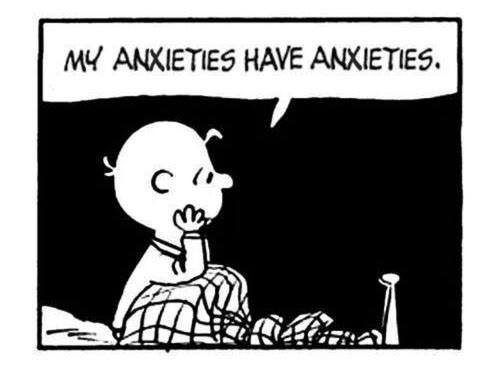 "Call on your Lord with humility and in private: for Allah loveth not those who trespass beyond bounds. Do not make mischief on the earth, after it hath been set in order, but call on Him with fear. And longing (in your hearts): for the mercy of Allah is (always) near to those who do good"  (Quran 7:55-56).
Anxiety and anxiety based disorders such as Obsessive Compulsive Disorders (OCD), phobias, panic disorders, and social anxiety can cause distress and interfere with a person's ability to lead a normal life.
Anxiety disorders, like many other mental health disorders, are not the result of personal weakness, a character flaw, lack of faith, or poor upbringing. As research on mental illness shows, many of these disorders are caused by a combination of factors, including neurological changes and environmental stress.
Strategies:
Grounding technique: Find 5 objects around you and name them, listen for 3 sounds, touch with hands and feet.
Guided meditation and relaxation exercises.
Eat whole foods and reduce processed foods from diet. Eat clean healthy protein throughout the day.
Deep breathing exercises: Count to 10 backwards, focus on breath, alternative nostril breathing.
Get enough sleep and reduce stress.
Book: For Children: "What to do when you worry too much".

Save
Save
Save
Save